John Wayne Airport
We'll get you there!
Plush Transportation provides Town Car Service and private shuttle to SNA from all SoCal Cities as far south as San Diego. We also provide Limo & Car service to Orange County and as Far East as Riverside County. We provide service to all of Los Angeles and its surrounding cities.  Rather than paying attention to directions and schedules while traveling, professionals can catch up on emails, work, or relax in the comfort of fully air-conditioned vehicle.  
Please note that 20% gratuity and 10% fuel surcharge (FSC fee) will apply to every reservation.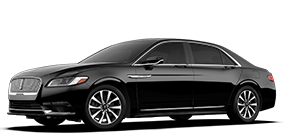 Whether you need airport transportation for an  executive meeting ,
a  corporate event , or leisure travel, Plush Transportation and
Transportation has the expertise to serve any need and the fleet
to accommodate all types of groups, from families and sports
teams to company employees and conference attendees. We
offer:
• Point-to point airport transportation, with additional
service throughout North America and Europe through
our trusted affiliate partners
• 24-hour dispatch services, available for any last-minute
bookings or changes
• Transportation service for large groups, with a
dedicated support team to ensure seamless and
efficient service
• FAA tracking of all flights to ensure on-time pick-ups,
whether your flight arrives earlier or later than
scheduled
• Special packages for destination management
companies and corporate and special event planners
History
The first airstrip on the grounds was constructed in 1923, when Eddie Martin signed a five-year lease with James Irvine to operate a flying school on land owned by the Irvine Company.[11] It was purchased through a land swap by the County of Orange in 1939 and remains under the county's ownership and management.
The original single runway was 4,800 feet (1,500 m) long, on a magnetic heading of 210 degrees (Runway 21) and 30 degrees (Runway 3). In 1964 the airport was rebuilt, with its present two parallel runway configuration, oriented 190/10 degrees magnetic. The longer runway, 19R (now 20R), at 5,701 feet (1,738 m), is only 901 feet (275 m) longer than the old Runway 21 but long enough to accommodate jet airliners. A full instrument landing system (ILS) was also installed.
In the 1950s the only airline flights were Bonanza's few flights between Los Angeles and Phoenix, via San Diego. In 1963 Bonanza started nonstop F27s to Phoenix, and to Las Vegas in 1965; in 1967 Air
In 1967 the 22,000-square-foot (2,000 m2) Eddie Martin Terminal was built to accommodate 400,000 annual passengers. Remodeling added two passenger holding areas in 1974, a new baggage claim area in 1980 and a terminal annex building in 1982, bringing the facility to 29,000 square feet (2,700 m2).
In 2011, additional terminal space was added and existing terminals were refreshed as part of a $543 million expansion project.[15] A new Terminal C with six additional gates was built along with dedicated commuter gate areas in the new Terminal C and new commuter facilities in Terminal A. A new parking lot C was added along with additional support facilities such as a Central Utility plant.